Why does Pace of Play Matter?
Managing a turf operation is not easy for Superintendents.
31%
of US golfers are considered vulnerable and at risk of continuing to play.
24M
US golfers play golf at a golf course - this number has remained flat for the past decade = 0% growth.
80%
likelihood that bad reviews will affect purchase decisions (don't let your course suffer)
26%
of golfers regularly use course-provided GPS yardage system mounted on a golf cart.
In a recent Pace of Play study, 21% of respondents (22yr – 45yr) said that golf would need to take as much as one-and-a-half hours less for them to play more often.
Four pace setting modes work automatically in the background alerting you when, where there are problems. Measures not only elapsed time pace but also how much time each group is waiting. Keep the golf course flowing smoothly through real-time insights delivered by our patent-pending artificial intelligence engine.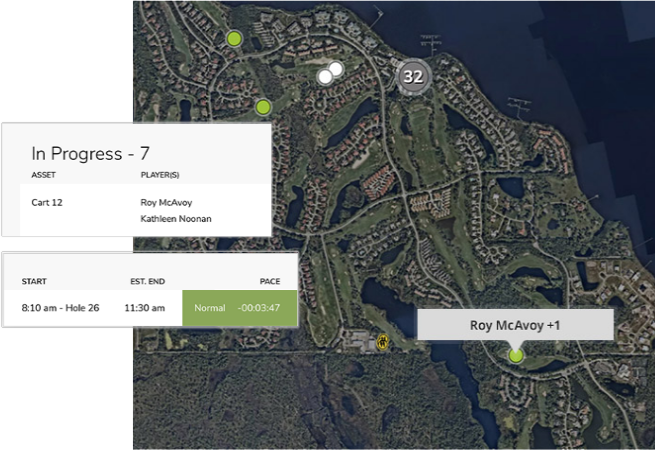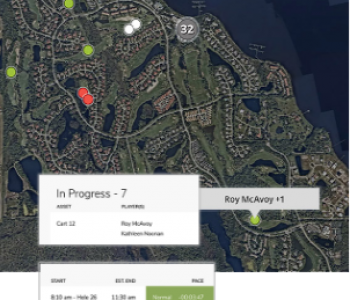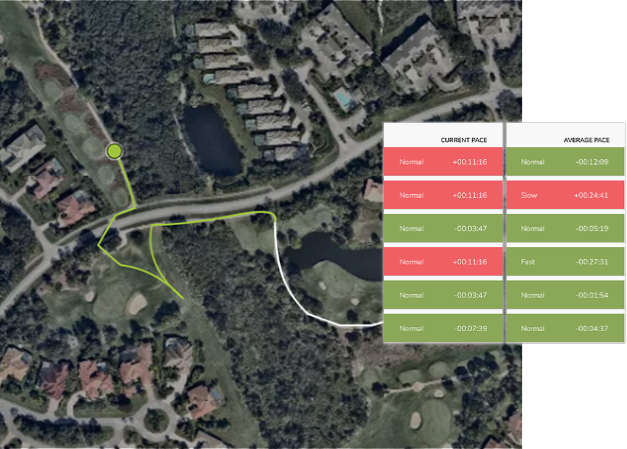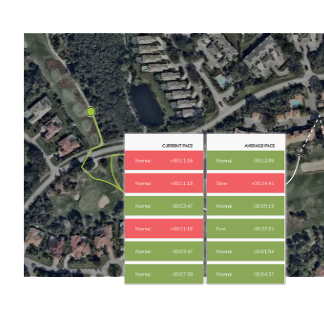 Diffuse adversarial conversations.
Respondents in the study were asked about management improvements in golf, they replied with "Marshals – improve training; Give them authority even with older golfers, etc."
Rangers driving around the property "looking" for issues in flow puts you in a no-win situation. Most players are unaware of the impact their pace (fast or slow) has on others and are generally not thrilled with generic conversations about speed. Data-focused conversations release the tension with specifics that can be acted on.
Boost customer experience.
In the study, Golfers recommended that Clubs extend starting gaps as a remedy to managing pace.
No property is without occasional flow issues that cause players to complain. Proactively manage the player experience where most of their time is spent on property — the golf course. Use location intelligence to know who to better serve, when and where. Watch the experience improvements have an impact on current and future play.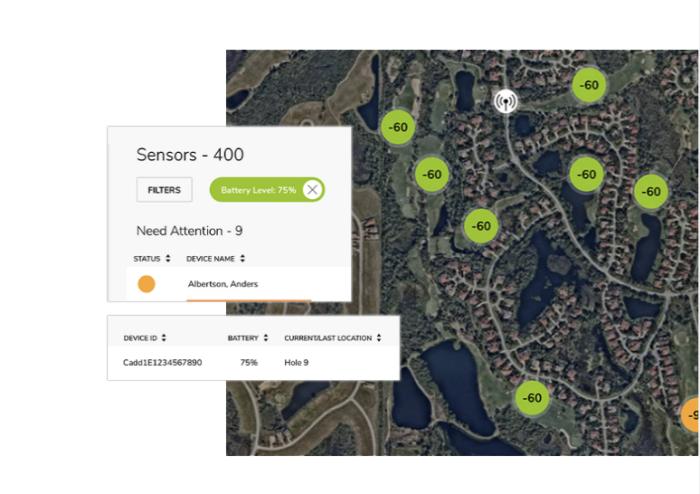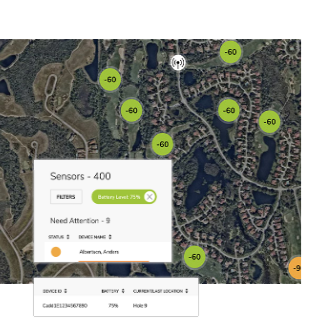 Designed for the way you work.
Although some of our customers are tech-savvy, you
don't have to be a tech wizard.

With a few simple steps in place, FAIRWAYiQ can be setup at your property and in use on Day 1.

We understand you're not sitting at your desk. Take FAIRWAYiQ on-the-go using your phone.

We remain focused on removing as much data-entry from your day as possible.

FAIRWAYiQ is designed for you to focus on bigger problems throughout the day.

Make decisions with real-time alerts
We notify you only when there are outlier scenarios on property.

You can't fix what you don't measure. FAIRWAYiQ brings you live analysis and reporting of all your course activity.

Our product & service are tailored around customers and the market. Everything else is secondary.

We listen to our customers
Our customers and the market are what push us to improve everyday.
It's more important to you what your peers say about FAIRWAYiQ than what we say about ourselves. You should talk to them before talking to us.
"Because of our course layout, we would have to guess at where we thought groups would be on the course. With FAIRWAYiQ we can simply look at a screen and be confident that everything we need to know on the course is right there."
We're saving roughly 15 minutes during peak times. A tournament round went from the 4-hour 20-minute range to a 4-hour 5-minute range or even 4-hours flat.