WHY DOES COURSE INTELLIGENCE MATTER?
Managing a turf operation is not easy for Superintendents.
41%
experience personal burnout.
74%
have problems attracting and retaining staff.
64%
experience extended stretches with unfilled positions.
Weekly
It can take several weeks to train a motivated operator to perform tasks with consistent compentency.
Did you know that 74% of Superintendents have reported problems attracting and retaining staff?
That means most Superintendents are grappling with how to do more work with less resources. Be there for your team when they need assistance by knowing who needs help, when and where. Use data to train new or struggling operators. And give mechanics and equipment managers a complete picture that is important for equipment maintenance.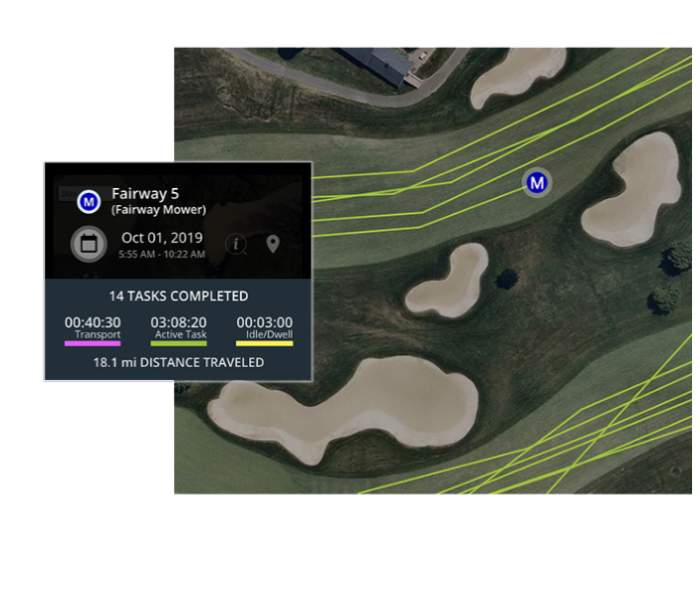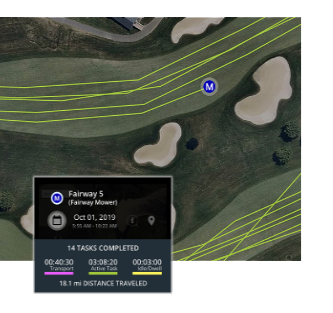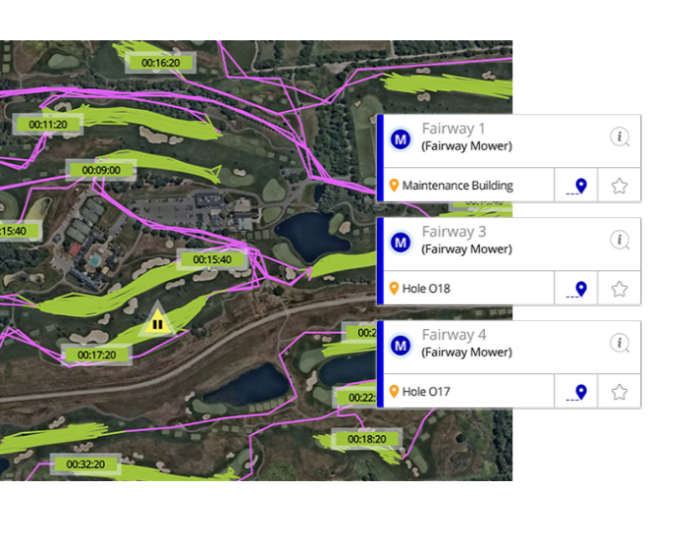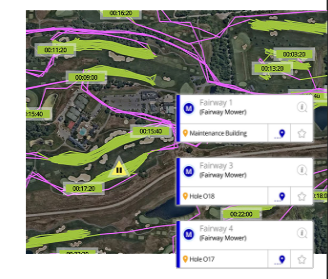 Create a culture of accountability.
It's reported that 49% of Superintendents experience personal burnout.
You can't be everywhere at once and neither can your assistants. You have the best team but things can still go sideways. Although it'd be nice to control things like the weather, it's far easier to create accountability amongst your team. Know exactly what equipment was used, when, by who and how. Know who is behind schedule and why. Know who is the best operator for tasks and measure others against that standard of performance. Ultimately, Data drives action, which drives accountability.
The average non-capital maintenance budget was cut by 7% in 2019.
Committees and owners don't do what you do and sometimes have questions about where you spend time and money. Use historical data collected autonomously to support questions and budget conversations so the right decisions are made. It is not worth letting others dictate your budget when you can use objectivity and reason to support what you need.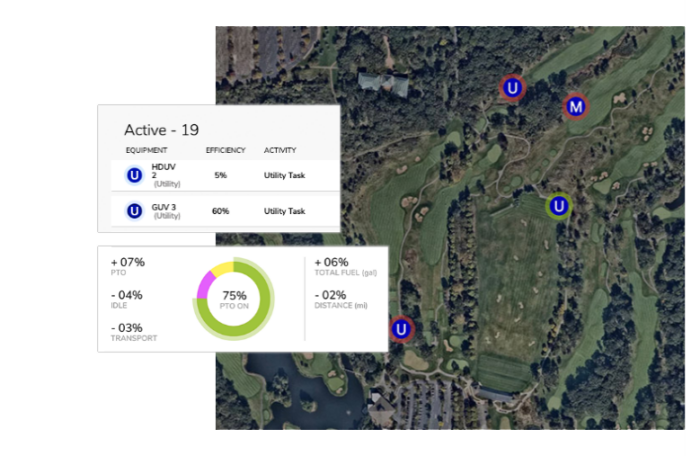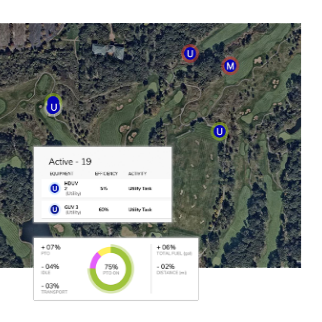 Designed for the way you work.
Although some of our customers are tech-savvy, you
don't have to be a tech wizard.

With a few simple steps in place, FAIRWAYiQ can be setup at your property and in use on Day 1.

We understand you're not sitting at your desk. Take FAIRWAYiQ on-the-go using your phone.

We remain focused on removing as much data-entry from your day as possible.

FAIRWAYiQ is designed for you to focus on bigger problems throughout the day.

Make decisions with real-time alerts
We notify you only when there are outlier scenarios on property.

You can't fix what you don't measure. FAIRWAYiQ brings you live analysis and reporting of all your course activity.

Our product & service are tailored around customers and the market. Everything else is secondary.

We listen to our customers
Our customers and the market are what push us to improve everyday.
It's more important to you what your peers say about FAIRWAYiQ than what we say about ourselves. You should talk to them before talking to us.